English | Tiếng Việt
Hanoi has ambitious goals through its' 2030 Greater Hanoi Master Plan, which addresses current challenges of increasing urbanization and competing land uses, rising land prices, industrialization, relocation of rice paddies and other agricultural land, food security, resource scarcity, sanitation and pollution of water bodies. The timing of the strategy creates an opportunity to potentially link identified phosphorus priorities within the Strategy's sector implementation plans which are under development. Further, the administrative boundaries of Greater Hanoi, which now include a third of the province and substantial agricultural land, creates an opportunity for streamlined urban planning around the reuse of the city's organic waste in agriculture.
The P-FUTURES project is designed to facilitate projects by helping diverse city actors come together to envision and design future plans that meet multiple objectives, including sustainable waste management and agricultural production.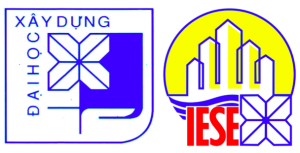 Local research partner:
Institute for Environmental Science & Engineering, National University of Civil Engineering, Hanoi
Key contact: Assoc. Prof. Viet Anh Nguyen vietanhctn@gmail.com
Transformation spotlight: ambitious recovery of organic solid waste
Hanoi's waste management sector is making great headway towards the city's ambitious goal of 70% organic waste recycling by 2050. Everyday approximately 6500 tones of household waste are produced in the city and this is expected to double by 2030. Ninety percent of this waste is landfilled. One landfill operated by Urenco, Hanoi's main waste service provider, separates the organic fraction from collected waste, producing a compost available for use free of charge. The compost is in high demand, especially in the landscaping sector associated with new construction. However, agriculture accounts for approximately 70% of the national economy creating a large potential demand and market for recycled phosphorus through high quality compost. While pre- and post-collection separation of organics remains a challenge, as well as scaling up production, the success of this initiative demonstrates possibilities for the near future.